---
An Original Vision
Achieving the QAM's mission involves a number of objectives, including positioning the Quebec and Canadian aerospace industry as a central theme for all of the Museum's heritage, educational and community outreach activities including those designed to promote aviation and space to young people and the general public.
The Québec Aerospace Museum will also provide a direct return to the community with value-added programs that will provide many social, academic and economic links to Quebec's aerospace ecosystem.
In addition, the MAQ has a specific mandate to enhance educational and career opportunities for women, First Nations and Inuit throughout the aviation and aerospace industry of Quebec and Canada.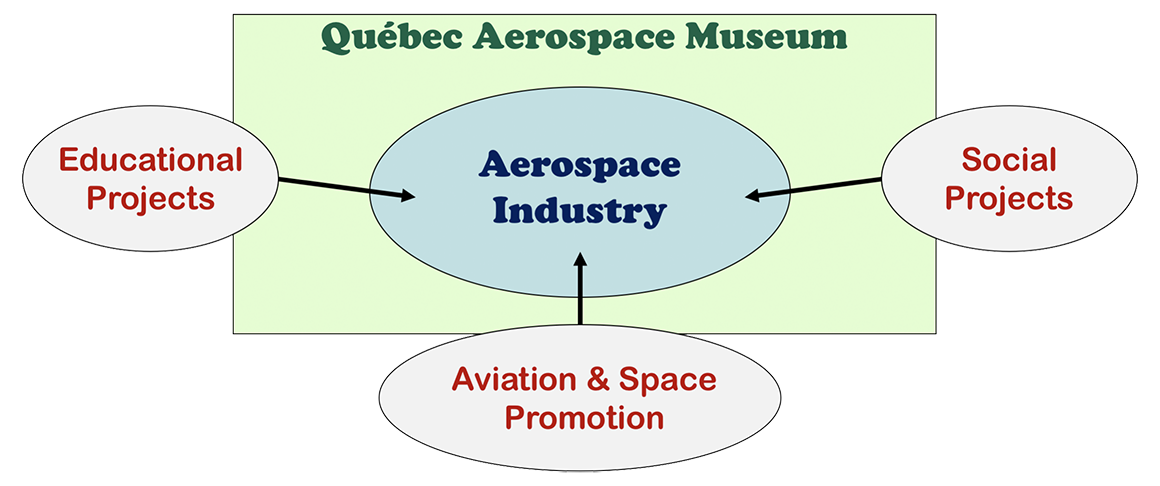 ---
Heritage Preserved
In terms of heritage, aircraft are the most visible aspect of the museum's collection mandate. Various collection activities have already begun, including the partial restoration of an Avro CF-100 Canuck jet fighter, that once served with the Royal Canadian Air Force and later as a flying testbed for Pratt and Whitney Canada. This rare aircraft is on loan to QAM from the Canada War Museum in Ottawa.
The École nationale d'aérotechnique (ÉNA) has also been open to the donating to QAM various obsolete aircraft they plan to retire from their training programs, in addition to various aircraft parts, avionics equipment, and aviation instruments.
Research and discussions are also underway to obtain a Sikorsky CH-124 Sea King maritime helicopter, built in Longueuil that was recently retired from the Royal Canadian Air Force, as well as an Airbus Helicopters SA318C Alouette II helicopter used by Hydro-Québec to support the development of the important James Bay hydroelectric project in northern Quebec. These aircraft, and others helped shape Quebec aviation history.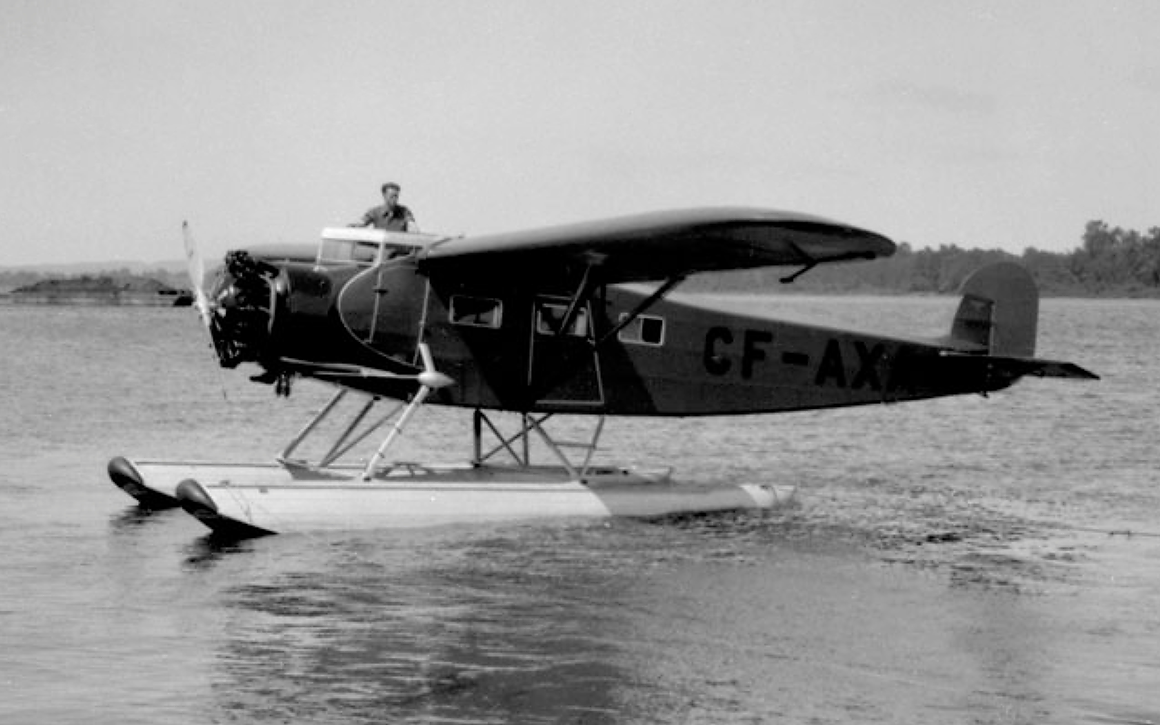 The restoration of a Fairchild 82 bushplane built in Longueuil in the early 1930 is also part of the Museum's development plans.
---
Exhibit Strategy
The founders of the QAM have visited air and space museums around the world to identify the best contemporary collection and exhibit practices. The museum believes that aircraft and artifacts must be preserved and displayed attractive, educational and even, in some cases, fun way that leverages the latest interactive technologies.
The Montreal area will well-known as a world leader in aircraft manufacturing, flight simulation and aircraft systems development. The preliminary exhibit design for the Museum includes a full motion full flight simulator, a partial replica of Fairchild Aircraft of Canada's Bristol Bolingbroke bomber production line at Longueuil during the Second World War, and functional displays of landing gear and avionics systems.
Space will also be highlighted with the construction of replicas of Canadian satellites and the creation of a space lab were visitors can perform various experiments.
To provide a high-quality visitor experience, the exhibit strategy will see the close integration of artifacts with interactive communications technologies to maximize engagement.
---
Infrastructure Development
As the QAM's collections and activities develop, appropriate infrastructure will have to be rented or built. In order to accommodate these to the growth of the Museum, four phases have been identified, as follows:
PHASE 1 : Use of existing infrastructure at Saint-Hubert Airport or in the immediate vicinity to store aircraft and equipment.
PHASE 2 : Construction or rental of a hangar to restore small and medium-sized aircraft as well as establish a permanent exhibition/educational space, offices and on-site storage.
PHASE 3 : Expansion of the facilities by adding a larger hangar to accommodate larger aircraft as well as having a covered exhibition space to display larger equipment.
PHASE 4 : Construction of a multifunctional building to provide an outstanding visitor experience.
Canadian Warplane Heritage Museum's building at Hamilton, ON.
---
Dernière mise à jour/Last update : 09-09-2021.
© Pierre GILLARD, Pierre MÉNARD & Kenneth I. SWARTZ