---

The Québec Aerospace Museum, City of Longueuil jointly host the second Aerospace Heritage Day in Saint-Hubert / Longueuil.
---
WHERE AND WHEN - ACCESS - PARTNERS - SCHEDULED PROGRAMME - EXHIBITORS - AIRCRAFT - ACTIVITIES - LECTURES - FILM - SECURITY - FRANÇAIS
---
The City of Longueuil is proud to be associated with the Aerospace Heritage Day.
I want to actively contribute to discovering the evolution of this sector, from yesterday to today. The know-how and ingenuity of our pioneers in aeronautics have contributed to the development of our city, in addition to positioning it strategically on the international stage.
During this day, several activities are planned, including exhibitions, kiosks on the history of the airport and the local industry, in addition to the presence of several historians.
A great family activity!
See you soon,

Municipal Councilor,
Associate Responsible for Economic Development and Innovation,
President of the Board of Directors of the Réseau de transport de Longueuil (RTL).

Honorary President of Aerospace Heritage Day 2023.

---

---
WHERE AND WHEN
At the airport of Saint-Hubert on Sunday, October 1st, 2023:
École nationale d'aérotechnique,

5555 rue de l'ÉNA, Saint-Hubert, QC, Canada, J3Y 8Y9.
| | | |
| --- | --- | --- |
| OPEN TO PUBLIC | | FREE ADMISSION! |

---
ACCESS
With public transport:

Réseau de transport de Longueuil (RTL): bus line 28 from Terminus Longueuil (Longueuil-Université de Sherbrooke metro station).Check the schedule here.

By the road:

By the highway 30: exit "Clairevue", then join the way of the Savannah and the street of ÉNA.

By the road 116: exit at Chambly Road, then join the Savannah Road and ÉNA Street.

Parking is free on the site of the École nationale d'aérotechnique.

By plane or helicopter:

Use the services of one of the FBOs at the airport.

---
PARTNERS
The Saint-Hubert / Longueuil Aerospace Heritage Day is organized with the support of the following partners who will be present at the event:
École nationale d'aérotechnique, Saint-Hubert, QC.

Fondation Aérovision Québec, Saint-Hubert, QC.
Montreal Aviation Museum, Sainte-Anne-de-Bellevue, QC.
Société historique et culturelle du Marigot, Longueuil, QC.

We also thank the following companies and organizations for their support of the event:

Airbus Canada, Mirabel, QC.
Canadian Aviation Historical Society, Montreal, QC.
Helicraft, Saint-Hubert, QC.

Héroux-Devtek, Longueuil, QC.

HUB FBO, Saint-Hubert, QC.

YHU - Aéroport Montréal Saint-Hubert, Saint-Hubert, QC.

---
SCHEDULED PROGRAMME
Aerospace Heritage Day Scheduled Programme:
10:00
Opening of the site to the public and start of the contest (see below).
10:20
Opening speech by Geneviève Héon, Honorary President of the event.
10:30
Lecture "L'essor de l'aéronautique dans le Grand Longueuil" by Jacques Ruelland from the Société historique et culturelle du Marigot in the auditorium.
11:00
Origami activity.
11:00
Lego activity in the agora.
13:00
Screening of the film "AVIATURE" ÉNA auditorium (48 minutes).
14:30
Conference "La Mobilité Aérienne Avancée (MAA) arrive bientôt au Québec !" on eVTOLs and VERTIPORTS in the auditorium presented by Neila El Asli (PhD), Project Manager on Advanced Air Mobility of the SDG Innovation Network at the ÉTS.
16:00
Screening of the film "AVIATURE" ÉNA auditorium (48 minutes).
16:30
End of contest.
16:50
Draw by Bruno Boulianne.
17:00
ÉNA building closes to the public.
Continuous from 10:00 to 17:00:

Exhibition in the atrium at ÉNA.

Static display of historic aircraft on the ramp area in front of the ÉNA.

Contest:

Win a helicopter flying lesson with Helicraft!

Fill out a reply coupon which will be given to you at the entrance, place it in the ballot box and you may be the lucky winner after drawing lots.

---
EXHIBITORS
You will meet the following exhibitors:
438 Tactical Helicopter Squadron
This Royal Canadian Air Force squadron with a glorious history is based at Saint-Hubert Airport and flies the Bell CH-146 Griffon helicopter (at EITA hangar).
CAHS - Canadian Aviation History Society, Montreal Group
Presentation about the history of Saint-Hubert airport, archives and historical documents.
Canadian Space Agency
Displays on Canadian space program and technology; virtual reality exhibit about the International Space Station.
City of Longueuil
Exhibition about the heritage of the city..
Club Phantom
Aircraft miniature models.
Cosmodôme
Animation about space sciences.
Édouard Painchaud
Aircraft miniature models.
ÉNA - École nationale d'aérotechnique
The largest aviation technical school of its kind in the World will present its training programs.
ÉTS - École de technologie supérieure
This Montreal-based university has offered numerous study programs, including in aerospace, since 1974.
Fondation Aérovision Québec
Québec Air & Space Hall of Fame, air and space virtual museum.
Helicraft
Helicopter pilot school established in Saint-Hubert since 1969.
MAM (Montreal Aviation Museum)
Objects, archives and historical documents
QAM (Québec Aerospace Museum)
Martin Baker ejection seat, Pratt & Whitney JT15D turbofan engine, vintage avionics, documents and historical archives.
Société historique et culturelle du Marigot
Presentation of documents and objects about the rich aerospace past of Saint-Hubert and Longueuil, including a miniature replica of the R100 airship and parts of the Apollo Lunar Module.
Société philatélique de la Rive-sud
« Longueuil, du fleuve à l'espace »
Designed in 2019 by the Société philatélique de la Rive-sud, which was then celebrating its 70th anniversary, in collaboration with the Longueuil Historical Society, this exhibition recalls the role of the river in the evolution of the history of Longueuil and highlighted then the 50th anniversary of the 1969 moon landing from Canadian and international stamps.

---
AIRCRAFT
Static presentation of aircraft on the apron and in the ÉNA and EITA hangars:
The list of aircraft in static presentation below is given for information only, as operational or technical operations may influence their presence during the event.
The Mortensen 1PM is a unique glider designed and built in the 1970s by a Danish engineer based in Vaudreuil-Dorion.
Heritage and historic aircraft of ÉNA:
Beechcraft UC-45B Expeditor Mk. 3T used for PT6A turboprop engine flight tests.

Akaflieg Braunschweig SB7M, a very rare glider built in a few copies.

LearJet 36 used for JT15D flight tests and succeeded the now stored QAM'sAvro CF-100 Canuck.

AeroCommander AC680, an aircraft that has been used for many years for aerial photography.

Third prototype of the Airbus A220-100 (ex-CSeries CS100) having been used for in-flight weight and balance tests as well as for the validation of electrical and avionic systems.

Beechcraft King Air A90, turboprop aircradt powered by Pratt & Whitney Canada PT6A-20 turboprop engines.
Royal Canadian Air Force:
Bell CH-146 Griffon equipping the 438th Tactical Helicopter Squadron based in Saint-Hubert.
The Boeing 737-200 is the only jet in its class capable of operating from gravel runways in the Canadian Far North.
Robinson R22B, helicopter mainly used for training.

Robinson R44, helicopter intended for the transport of three passengers.
YHU-Aéroport Montréal Saint-Hubert:
Airport maintenance vehicles.
From 10:00 a.m. to 5:00 p.m. outside the ÉNA (follow the signposted route).

---
ACTIVITIES
Creation of objects related to aerospace: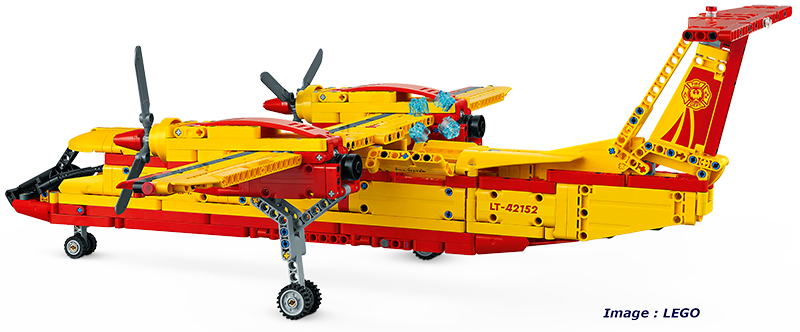 At 11:00 a.m., in the agora, children (and adults who haven't lost their childlike soul!) will be able to assemble Lego objects related to aeronautics and space.
At the same time and in the same spirit, in a classroom of the École nationale d'aérotechnique, an origami workshop will be organized. Here is an example of what could be achieved:
From 11:00 a.m. to 12:00 p.m. at the agora and in an ÉNA classroom.

---
LECTURES (in French only)
L'essor de l'aéronautique dans le Grand Longueuil
Speaker :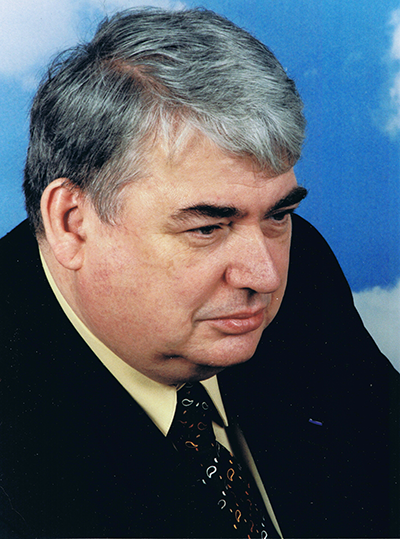 A former printer, Jacques G. Ruelland holds a bachelor's degree in philosophy, three master's degrees in philosophy, history, and museology, and a doctorate in history of science. He taught philosophy at the École nationale d'aérotechnique from 1979 to 2010 (31 years), with some forays to the Longueuil campus, as well as history and museology at the History Department of the University of Montreal in title of associate professor from 1988 to 2018 (30 years). Signatory of 54 books and now retired, he teaches history at the Université du 3e Âge of the University of Sherbrooke, works for museums and is still as passionate about philosophy, history, the arts, sciences and Literature. He is also vice-president for orientations and pro tempore secretary of the Société historique et culturelle du Marigot de Longueuil.
Lecture Synopsis:
This lecture describes the development of the aeronautics industry in the Longueuil agglomeration from its timid beginnings to its current prodigious results which make Greater Longueuil an essential center of attraction for any player in this industry. By taking charge of the reception of the R-100 in 1930 and the opening of the Saint-Hubert airport, associated with the proximity of the river and the opening of the Jacques-Cartier bridge the same year, Longueuil knew attract and bring together Canadian and foreign industries and the main players (schools, agencies, etc.) in aeronautics on its territory and contribute to their prosperity and that of the entire population.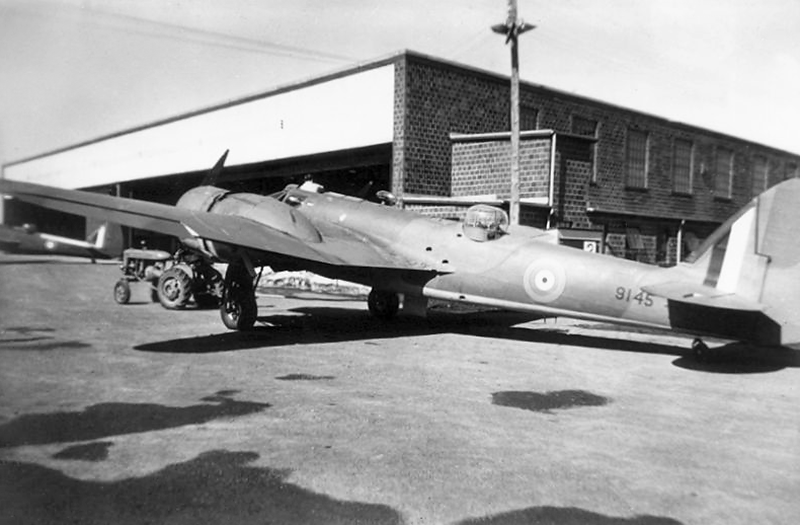 The Bristol Bolingbroke is one of the aircraft built at the Fairchild factory in Longueuil during the Second World War (QAM Archives).
Duration:
60 minutes followed by a question period.
At 10:30 a.m. at the auditorium.
---
La Mobilité Aérienne Avancée (MAA) arrive bientôt au Québec !
Speaker: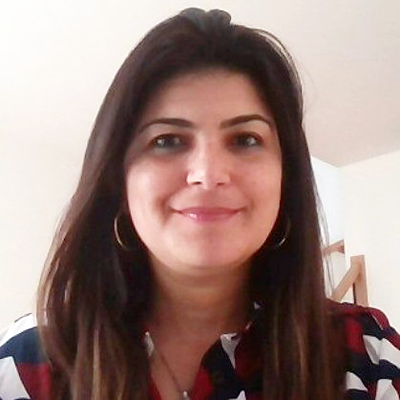 Engineer in Industrial and Manufacturing Engineering, member of the OIQ, holder of a master's degree and a Doctorate in Industrial Engineering, Neila El Asli has taught for more than 15 years in various engineering schools in Tunisia and Quebec. She is a research associate and teacher at the École de Technologie Supérieure (ÉTS). She is also a project manager on advanced air mobility within the SDG Innovation (Smart Digital Green Innovation) network.
Lecture Synopsis:
Advanced Air Mobility (AAM), regional and urban, is an emerging sector of air transport that has emerged thanks to major advances in the field of propulsion and the growing need to improve services to people. The MAA is not intended to replace existing means of transport, but aims to improve them so that they become part of a sophisticated and seamless multimodal transport system. By 2030, an infrastructure network (vertiports) will extend to all major regions of Quebec and will offer a sustainable transportation solution thanks to electric vertical take-off and landing (eVTOL) aircraft. This first network will connect all regions of Quebec, including geographically remote communities that are not adequately served by current land and air transportation. Compared to traditional helicopters, these eVTOLs have the potential to provide more affordable, efficient, sustainable and green transportation services in urban, suburban, rural and remote communities. This network of vertiports will promote the emergence of an MAA technological ecosystem in Quebec and will thus offer significant positive socio-economic benefits.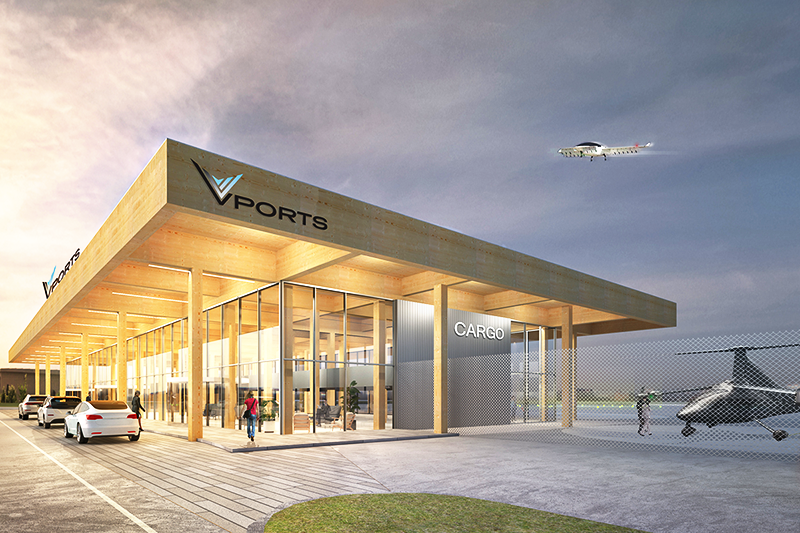 The company VPorts wishes to establish a network of vertiports in Quebec (VPorts image).
Duration:
30 minutes followed by a question period.
At 14:30 a.m. at the auditorium.

---
FILM
The movie "AVIATURE" by Bruno Boulianne (2000) will be screened twice in the auditorium:

Documentary on bush pilots who crisscross the sky, flying over the boreal forest to the tundra of Quebec's Far North. An endangered species, bush pilots encounter lakes, rivers and forests aboard their seaplanes every day. (Source : ONF-NFB).

Note that director Bruno Boulianne will be present for the second screening of the film.
Screenings at 11:00 and 16:00 at the ÉNA auditorium.

---
SECURITY
Please note the following security measures:
No smoking in buildings as well as on the aircraft parking area.
Cannabis use prohibited throughout the ÉNA site.
Stay in authorized areas.
Do not touch aircraft and exposed equipment unless you are allowed to do so.
Prohibited on the site of the ÉNA: animals (except guide/service dogs), alcoholic beverages, UAVs (drones) and fireworks.
Follow the security instructions and the injunctions issued by the volunteers.

---
Last update: 02-10-2023.
© Pierre GILLARD & Pierre MÉNARD